WELCOME TO MATSYA IAS ACADEMY
Matsya IAS Academy is the leading name in the streamline of coaching classes in Alwar.
Matsya IAS Academy is the premier institute of learning that offer quality coaching guidance to the students looking forward to make entry into a secured and respected career opportunity by the means of entrance or competitive exams. Our coaching institute in Alwar and prepare the students for various entrance and competitive exams such as IBPS PO, SBI PO, SBI Clerk, SSC, NDA, REET, RPSC, and many others.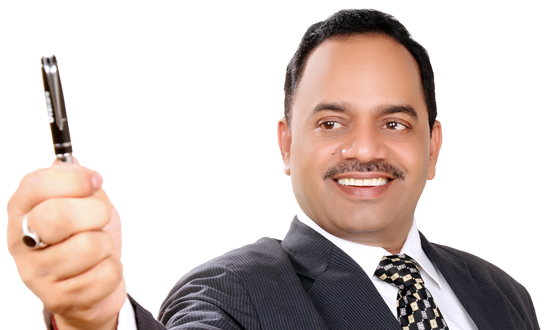 WELCOME TO THE MOST COMPETITIVE MATSYA IAS ACADEMY
---
In the present world, every student wants to challenge the other and the competition matters a lot than winning the great prizes. This strategy gives an opportunity to the students to show their hidden and well organized skills in a well accomplished manner. Keeping in mind, all the requirements and the expectation of the students, we believe in establishing the most dynamic institute that is known by the name of "MATSYA IAS ACADEMY Competition Classes". We believe in shaping every students future by preparing them for the various Competitive Exams, so that they are able to achieve their dream objective in a more prospective manner. We are specialized in offering coaching for various on line and distance education based programs.
MAIN MISSION OF THE MATSYA IAS ACADEMY COMPETITION CLASSES
---
Our main mission is to provide the students the unique educational services that build their own personality and the fame. We want that every student should be well prepared in their particular field exam and enhances their outlook through the various professional development programs. We are helping every student in attaining their personal best. Every candidate are having their own requirements, that is why we prefer giving the teaching services in a customized manner, so that every student can meet his/her own requirement and develop more confidence in their academic skills.
Gaining the knowledge from our classes will help you in achieving every impossible thing possible.
MAJOR FACILITIES
---
Our institution is designed with the highly professional and the renowned faculty members who are having complete proficiency in their specific fields. Education is provided to the students in a more scientific manner by following the step to step strategy. Such system builds the more knowledge about the subjects and also enhances the analytical skills of the students.
We are purely dedicated in giving the successful results in the various competitive exams for various courses in the field of IAS, RAS, Lecturer, S.I, IBPS PO, SBI PO, SBI Clerk, SSC, NDA, REET, RPSC, and many others..
Availability of the dynamic English classes is always there in order to enhance your personality and to get yourself placed in the most reputed Multi National Companies.
When you are sitting at our competition classes, every student is given specialized personalized attention both inside and outside the class. This will make the students doubts more clear and they can study more effectively. The students are also provided with up to date subject wise material that is created by the certified academicians. Such material is presented to every student, so that he cannot face any problem in understanding the subject matter.
Test is conducted every week that enhances the accuracy, level and build more skills for converting the knowledge into practice.
WHY TO SELECT MATSYA IAS ACADEMY COMPETITION CLASSES
---
Most reputed Institute in Alwar.
Professional based Staff.
Unique creation of the project planning for gaining 100% guaranteed success in any exam.
Fully tailored based techniques.
Beneficial notes with guess papers.
Upcoming
Batches

SSC (10+2), SSC CGL, SSC CPO Batch Start April 01, 2018

IAS Batch Start April 15, 2018.

RAS Batch Start March 26, 2018.
Why
Choose Us?
TO WIN IN ANY COMPETITIVE EXAMINATION JOIN MATSYA IAS ACADEMY CLASSES NOW
SUBSCRIBE TO OUR NEWSLETTER